The Ashland High School Football program has been participating in a unique one-of-a-kind international exchange program with high school football players and coaches from Japan. Since its inception in 1988 the Pacific Rim Bowl has been played 13 times. Every two years the two programs spend a week in Ashland, OR or Kobe/Osaka, Japan. The cultural benefits of the program are obvious and leave a lifelong impact with our players. Since 2009, the Drive 4 UR School program has provided an excellent opportunity to fund raise in a team inclusive and community based process.
In July of 2013, our team traveled to Kobe, Japan for the 25th Anniversary of the first Pacific Rim Bowl game. We were very fortunate to have won the Drive 4 UR School Photo Contest using a "hands-free" Ford escape in our promo. The $8,000 prize money was used as need incentive for our players, who were offered $10/hour for community service up to $200. Needless to say, our players earned every dollar of that prize and we provided over 800 hours of service to the Ashland community. We are very grateful for the opportunity Ford has given our program to teach our student-athletes more than just football.
The opportunity to participate in the D4URS program has made it possible for every football player to travel abroad to participate in the Pacific Rim Bowl. During the years we do not travel or play the Pacific Rim Bowl the D4URS program has benefited other athletic programs. Under the supervision of the booster club, a D4URS [was held] so that all sports could benefit. Many of our club sports, like downhill skiing, snowboarding and rowing require a lot of travel and have costly participation fees. The D4URS provides more opportunities for participation in those clubs.
The D4URS program makes a difference in our school community and in our community at large. It's great to see teachers, parents, and alumni support Ashland High School students in a fun and creative way [while sampling] Ford's latest products.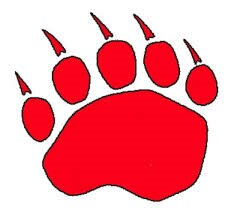 Ashland High School
| | |
| --- | --- |
| | |
| Number of Drive ones: | 5 |
| Amount raised: | $40,000 |
| | |
| | |